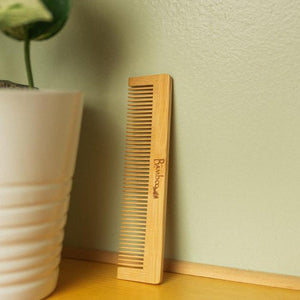 Natural Bamboo Comb

This all-natural bamboo comb works to detangle your hair with ease. Our bamboo comb will leave your hair feeling and looking better than ever! Fits well in pockets for easy on-the-go access and is perfect for long getaways and vacations. 
Protect our environment with this simple switch - one plastic free comb at a time!l
Pair with our all-natural Shampoo/Conditioner Bars to leave your hair feeling silky soft and a Paddle Brush to really detangle the toughest knots!