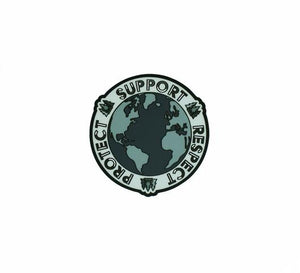 We created this sticker to celebrate the 50th anniversary of Earth Day!
The world needs it now more than ever - Support, Respect, and Protect our wild places!
STICKER INFO

>Approximately 2.64" x 2.71"
>Scratch, Water, and Sun resistant
>5 year lifespan
>Perfect for water bottles, cars, and is even dishwasher safe so you can put it on a cup or mug!