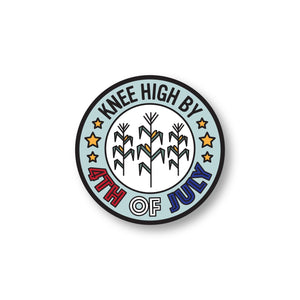 Knee high by fourth of July can only mean one thing around these parts. If you know, you know!

STICKER INFO

>Approximately 2.5"
>Scratch, Water, and Sun resistant
>5 year lifespan
>Perfect for water bottles, cars, and is even dishwasher safe if you want to put it on a cup or mug!